NOTHING IS MORE POWERFUL THAN A VIDEO REVIEW!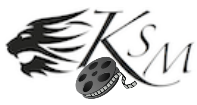 Eliminate the difficult hassles that your customers face when trying to send you a video review. Our 1-step-&-done system will have your customers sending reviews with ease.
Watch the Video to See How it Works!
We All Want Reviews Like This!
(This is a Portrayal – Not an Actual Review Video)
There is No Cost for Enrollment, You are Only Charged When You Physically Approve a Video.
Basic – $47 per video that are "Client Approved"

Instant Download Available Once Approved.
Instant Payment on Approval.