This Is How Many Visitors We Sent To Our Clients Websites Over The Last 12 Months
Kingdom Strategic Marketing began life in 2007 as an internet marketing, SEO company, marketing various products online. We were approached by a few local as well as national businesses to help them with their local marketing online as well as eCommerce, and we discovered a passion for helping small and medium sized businesses in particular. The internet was a completely different world back then, and getting on the first page of Google for key words that people were searching for wasn't very difficult for most people who were doing SEO.  Considering that Google makes most of their money from selling advertising in the form of Adwords, they needed to make it much more difficult for SEO's, and that they did.  In fact, Google continues to make it more and more difficult just about every 6 months, with major updates to their algorithms as well as other minor updates throughout the year. Today, it's important for a top tier SEO agency like KSM, to be well networked with other elite SEO agencies around the globe.  Without these connections to enable us to share data, and to learn from one another, sustainable top rankings on Google for our clients would be hit or miss.
We are an SEO company FIRST, website designers second!  We build websites to help our clients to have the proper online vehicle to reach maximum velocity. If you were going to race a car in the Indy 500, you'd need to have the right car to win, and as you know, not all cars are the same. You aren't going to give it a go with a family sedan, or even a Corvette for that matter, because you simply wouldn't be able to compete. In order to have a chance you would need to have the right car for the race that you are about to run.  As SEO experts, we know how to build the right website for the purpose of beating your competition, and getting you to the top of Google.  With our expertise, you have the best opportunity to grab the top spot and dominate your competitors.
We are a client results focused organization, and we know how important it is to deliver an ROI in a reasonable period of time.  That being said, we are also working within the parameters that Google has set, and we need to abide by those rules in order to succeed for you, long-term.  At our core, we operate under Kingdom Based Christian Values, and this is how we conduct all of our business. Although all of our team members are not Christian, we all follow the same core values and beliefs when it comes to serving our clients.  Doing the right thing, getting results as quickly as we can, and making sure that those results are long term will help our clients to grow their businesses.
.
We Help Sites Rank Higher On Google!
.
Responsive Design
Today it's important that your website looks good on any type of device, from a desktop, laptop, iPad, tablet, iPhone, Android and every size device on the market.  Everything on your site, including images and text needs to move into the proper position to make viewing and navigation a pleasant experience for your website visitors.  Our designs work perfectly with all current devices and should work for future devices that may not even be invented yet.
Search Engine Optimization
Simply described, this is the art of getting your website positioned on the first page of the Google search engine for a specific word or phrase that a searcher may type into the search box.  This higher you get onto page 1, the more potential calls and inquiries your business will receive.  The difference between holding a position on the top half of page 1 on what's called "above the fold", and the lower half of page 1 or further back on page 2 or higher is enormous.  Positions 1 through 3 receive most of the clicks on any given search, and the top position receives 93% of the clicks.
Google has stated that the top organic results receive the vast majority of clicks, much more than Google Adwords.  Google's own research revealed a Google coined term called "banner blindness".  This is a phenomenon described as "a search engine visitor who has brought up their search results and has scrolled down the page, passing by the Google Adwords at the top of the page".  They have been conditioned to ignore the ads, knowing that these ads may or may not be exactly what they are looking for.  Organic results are king and the top organic position rules the page.  By Organic, we mean, "not Adwords".  We have a tactical process that gives us a very strong chance of owning the top positions for those "money" terms, or "keywords" as we refer to them, for our clients.
If you're company is in a position that you want or need to grow, we've got an SEO solution to help you get on the fast track.  Schedule a meeting to discuss your needs, we'll do the research and present you with some viable solutions.
Sales Conversions
Online Reputation, Reviews and Testimonials
Video
Value Add Incentives
Increase your sales, not by reducing the price of goods or services, but by adding value! If you reduce the price, you've removed profit from your bottom line, but what if you could give your customer something of extreme value to them, that has a very low cost to your business?  Something that your customers would love to have and you and your team would love to give them! Do you think that this would set you apart from your competition?  Let's take a look at how our program can explode your sales [Read More].
.
We Build Solutions For Your Everyday Problems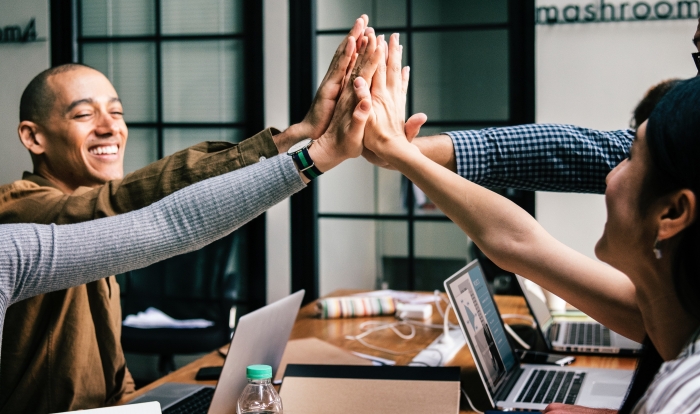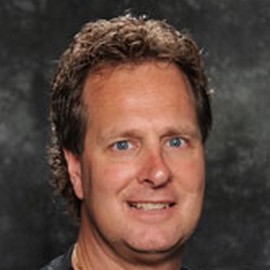 Kingdom Strategic has helped me with so many things regarding my web presence.  I appreciate the incredible lengths that they have gone to in order to help me to gain more new patients.  We've improved our presence through our reputation, online directories and with video.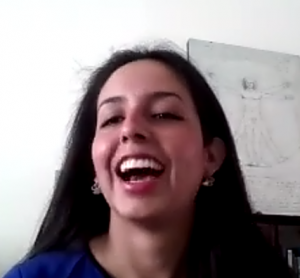 "We didn't have much of an online presence… We got started and 34 days later I emailed Kingdom Strategic to tell them that my practice acquired 8 brand new patients! The next month we acquired 6 new patients and the first week of our third month, 2 new patients!"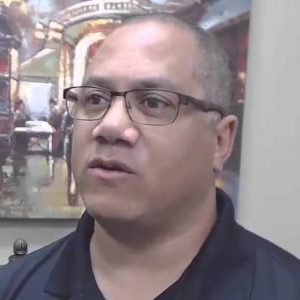 I highly suggest that people check out KSM, they make this simple. I can see the value of what it can do for my business in the number of patients walking through the door.
Our Proven Process Produces Results
1. MEETING
We'll thoroughly discuss your needs so that we have a complete understanding of your business and sales requirements.
2. PLANNING
Our team will develop a website and Google strategy to get your phone ringing with potential buyers.
3. EXECUTE
We'll develop your new website, dive deep into the keyword pool and put our development and content experts to task.
4. LEADS
Organic SEO is like a snowball, continue rolling it and it get's bigger and covers more area.  Get ready, calls are coming!
5. CONVERSIONS
Our Websites are designed to convert lookers to buyers, but the final results are on you. Our expert coaching is essential!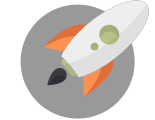 We're Here To Help Your Business Blast Off!
Through Creative Ideas, Innovation & Sheer Determination